Halter Neck tie
This is the standard way to tie a triangle bikini top. Begin by placing the triangles over your breasts, ensuring that they cover adequately. Place straps behind your neck, and tie them in a knot or a bow. Adjust the tightness for a comfortable fit. This style is especially suitable for larger bust sizes.
Crisscross Tie
One of the easiest and most popular looks is crossed over the chest. Simply layer one strap over the other in a cross shape, and meet at the back of the neck, tying securely as a halter neck. Cross the straps over each other in the front before tying them at the back. This creates a unique crisscross pattern across the chest and adds an interesting twist to the traditional triangle top.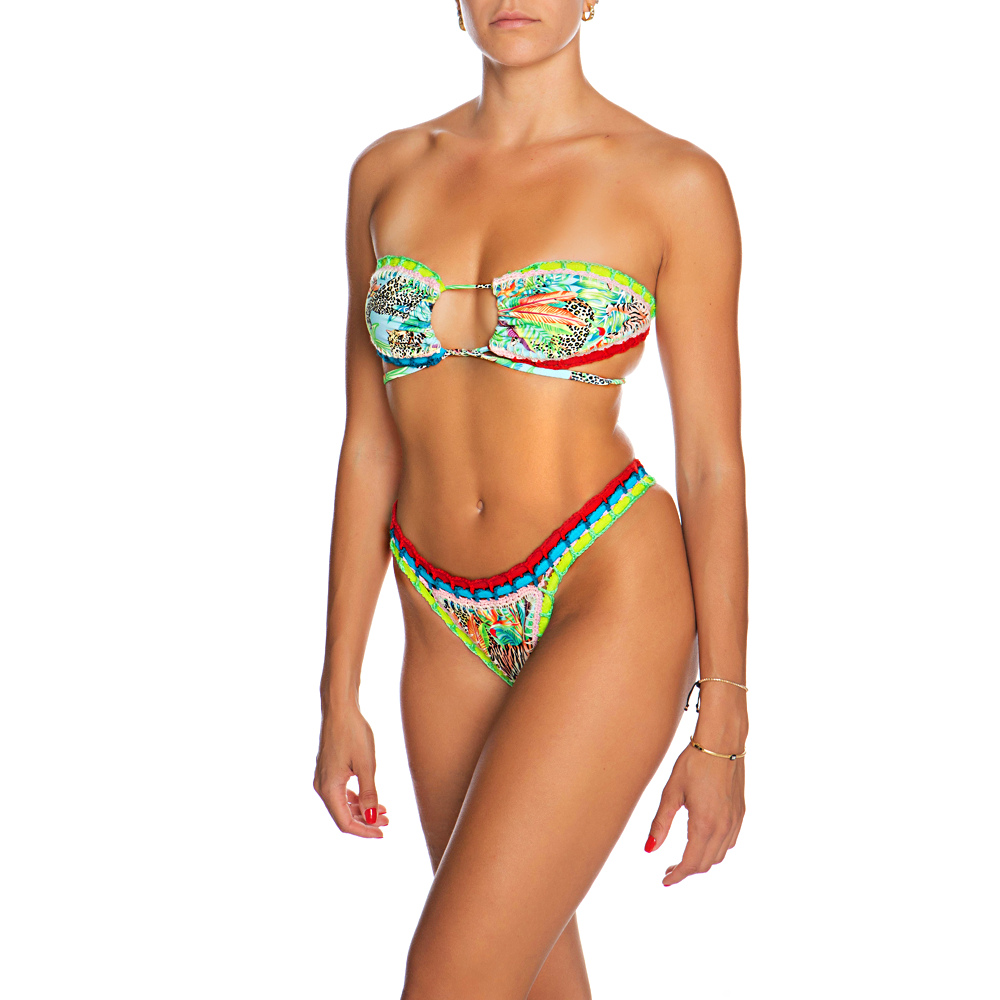 Strapless Front Knot Tie
If you're looking for the perfect top for (no tan line) tanning, but love the look of a halter as you move from beach to bar, this tie way Top can be worn effortlessly as a strapless bikini top. To do so, pull the neck-straps forward until the front of the bikini is ruched into a small circle, then simply secure it in a bow with the tie strings hanging to the front. Try the strapless look with our Jungle bikini set, take the halter neckpiece and wrap it around the back, rather than tying it at the neck. Remember to adjust the tightness and positioning of the straps to ensure a secure and comfortable fit. Experiment with different tying styles to find the one that suits your personal style and enhances the look of your triangle bikini top.